We enable the delivery of quality service to the Caribbean commuting public by providing stakeholders with reliable, timely and accurate transit information that facilitates better planning and decision-making.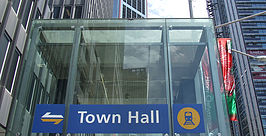 Our Vision
To be the preferred provider of realtime location based services in the Caribbean region and in developing countries.
Caribbean Transit Solutions (CTS) is focused on solving problems related to the public transportation system of Barbados, and we intend to achieve this by leveraging GPS, mobile data and internet technologies.
Starting in Barbados, our solutions will enhance the effectiveness of the Barbadian public transportation system so that various stakeholders can use, monitor, analyse and report on the public transportation system and public transportation vehicles (PSVs) more efficiently.
---


Company Profile
We provide innovative location based services to users of public transport. In essence  we provide real time information on taxis and other Public Service Vehicles (coming soon).
BeepCab (For Taxis) – This EasyTaxi-cab styled product called BeepCab allows riders to request and book a taxi directly from their phone. The system alerts the taxi nearest to the rider and allows the user to hail and pay for cabs frictionlessly from their phones.

BeepBus (for Buses & PSVs) – Our product BeepBus provides commuters a Location Based, mobile transportation Solution (LBS) with real-time information on the status and timing of Public Service Vehicles (PSVs).

EasyTrak – A fleet and vehicle management platform that enables monitoring, reporting and analytical functionality to administrators and fleet managers. This platform also allows insurers to offer discounts to their customers based on the customers' driving habits.